Posts for tag: nutrition
By Dr. Dennis Long and Associates
February 22, 2021
When you were a kid, a plate of green beans or carrots probably seemed less appealing than a handful of cookies or a bowl of ice cream. Mom or dad telling you to "eat your vegetables" was the last thing you wanted to hear.
Hopefully, you've made friends with fresh fruits and vegetables as you've grown up. But even if you're just acquaintances, these foods are nonetheless essential to good health, particularly your teeth and gums. Among other things, they're packed with vitamins and minerals that help prevent tooth decay, gum disease or even oral cancer.
Here's a sampling of dental health-boosting micronutrients and the foods you'll find them in.
Vitamin C. Found in a variety of fruits and vegetables, vitamin C boosts the immune system to fight infections like tooth decay or gum disease. It's also an antioxidant that lowers your risk of cancer.
Calcium. This mineral obtained through dairy products, bony fish, greens and legumes, strengthens teeth and bones. It can also improve nerve and muscle function.
Vitamin D. This vitamin helps teeth absorb calcium to make them less prone to decay. You can find this essential vitamin in dairy foods, eggs, fatty fish or sunlight.
Phosphorus. Like calcium, phosphorus also strengthens teeth and bones. You'll find it plentiful in dairy and meats, especially seafood and poultry.
Magnesium. This mineral helps teeth and bones absorb other minerals and can also help with enzyme function needed to avoid disease. You'll find it in nuts, legumes, whole grains, dark leafy greens, seafood and chocolate.
If you don't think you're getting enough of these and other nutrients, you can obtain them through dietary supplements. But do be careful: The Food and Drug Administration (FDA) can remove harmful supplements from the market, but only after consumer use has provided evidence that they're unsafe. And, you won't be getting fiber or other elements found in regular foods that your body needs to be healthy and function properly.
Still, if you think you need to supplement a nutritional deficiency, speak first with your doctor or dentist about it and what you should take. If at all possible, though, eat your veggies—your teeth and gums, as well as the rest of your body, will be the healthier for it.
If you would like more information on nutrition's role in dental health, please contact us or schedule an appointment for a consultation. You can also learn more about this topic by reading the Dear Doctor magazine article "Vitamins & Dietary Supplements."
By Dr. Dennis Long and Associates
October 31, 2019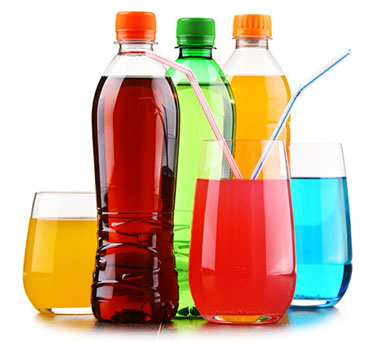 Tooth enamel, to play on a phrase from Shakespeare, is made of "sterner stuff." The strongest substance in the body, enamel can take years of biting and chewing and keep on going.
It does have one nemesis, though—mouth acid, which can soften and erode enamel's mineral content. This is less of a concern if you have healthy saliva flow, because saliva neutralizes acid in thirty minutes to an hour after an acid attack and can also help re-mineralize the enamel. Daily brushing and flossing also help curb mouth acid by reducing the bacteria that produces it.
But as effective as saliva is at neutralizing mouth acidity, it can be overwhelmed by outside acid derived through certain foods and beverages. In the past couple of decades, at least two of these acid sources have grown in prominence: energy drinks and, believe it or not, sports drinks.
Just how acidic are they? The pH scale runs from 1 to 14, with acidity on the low end and alkalinity on the higher (7 is neutral). Tooth enamel begins dissolving below 5.5. Laboratory tests have pegged the average pH of energy drinks at 3.05 and sports drinks, 2.91.
Because of their acidity, frequent energy or sports drink consumption will bring mouth pH into the danger zone for tooth enamel. It's even more likely if these beverages are sipped over an extended period, which can prevent saliva from getting ahead of any newly introduced acid.
Keeping your distance from these beverages is probably the safest bet. But if you do imbibe occasionally, follow these common sense tips:
Avoid sipping the beverage over long periods—and try to limit drinking them to meal times;
After drinking a beverage, wash your mouth out with water and wait an hour to brush to give your saliva time to neutralize any acid.
Practice consistent, daily brushing and flossing.
Above all, keep a healthy respect for acidic foods and beverages like energy and sports drinks and don't overuse them. Your tooth enamel will appreciate it.
If you would like more information on the effect of sports and energy drinks on dental health, please contact us or schedule an appointment for a consultation. You can also learn more about this topic by reading the Dear Doctor magazine article "Think Before You Drink Sports and Energy Beverages."
By Dr. Dennis Long and Associates
August 02, 2019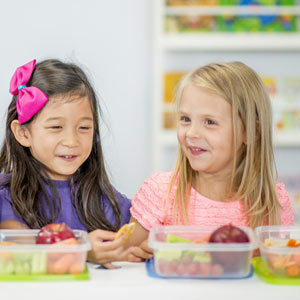 With summer winding down, parents are turning their attention to their kids' upcoming school year. August is often a busy time for families rushing to buy school supplies and fresh sets of clothes and shoes. Although hectic, these last few weeks before school starts are also ideal for focusing on dental health.
As you prepare for the school year, be sure to include these dental health items on your to-do list.
Make a dental appointment. Start the school year off right with a dental cleaning and checkup. Along with daily hygiene, dental visits are key to disease prevention and optimal oral health. Make those appointments early, though: Most dentists report an upsurge in patient visits this time of year.
And if you haven't already, set up an orthodontic evaluation: Having an orthodontist examine your child around age 6 could uncover an emerging bite problem. Early intervention might prevent the need for more costly future orthodontic treatments.
Plan for healthy school snacking. While kids are home on summer break, it's probably easier to keep an eye on the quality of their snacks. But being away from your watchful gaze at school means your children may encounter snacks that are not quite up to your tooth-healthy standards.
Even though schools adhere to federal nutrition standards for food provided on school property, many dentists don't believe they go far enough. Your kids' classmates can also be a source of unhealthy snack choices, so plan ahead to provide your kids an array of snacks to carry to school that they like and that support healthy teeth and a healthy body.
Get a custom mouthguard for your student athlete. If your child is going to play football, basketball or some other contact sport, make sure they have dental protection. A hard impact to the face can cause significant dental damage that's costly to treat, but a mouthguard worn during play can protect the teeth and gums by cushioning the blow.
You can purchase retail mouthguards at your local sporting goods store. Your best option, though, is a mouthguard custom-made by your dentist based on your child's individual mouth measurements. Although more expensive, custom mouthguards offer superior protection, and they're more comfortable to wear.
When the school bell rings, you want your kids as prepared as possible. Make sure their teeth and gums are ready too. If you would like more information about best practices for your child's dental care, please contact us or schedule an appointment for a consultation. To learn more, read the Dear Doctor magazine articles "Snacking at School" and "Athletic Mouthguards."